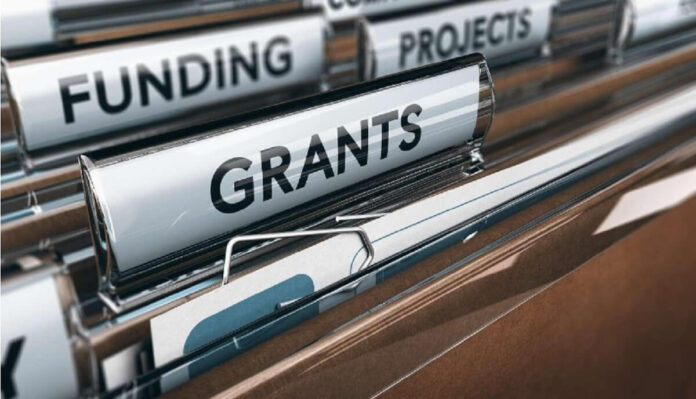 These days, due to the difficult economic environment, small businesses now face more challenges than ever. The good news is that the government has several funding programs available to assist small businesses in expanding and succeeding.
But submitting a grant application to the government can be a difficult and drawn-out process. The precise conditions and credentials needed to be eligible for these subsidies are often unknown to small business owners.
This blog has provided a thorough guide to becoming eligible for government grants as a small business. We'll go over the different kinds of grants that are accessible, the requirements for qualifying, and the actions you must follow to make sure your application is accepted.
What are Government Grants for Small Businesses?
Government grants for small businesses are sum of money given by the government to qualified small enterprises to aid in their development, expansion, and sustainability. Thesegrants are non-repayable; therefore, unlike loans, they do not need to be repaid.
The government provides a variety of grants, including general business grants, grants for women, minorities, and veterans, as well as funds for industry-specific research and development. The funding may be used to pay for a range of costs, including the acquisition of machinery, the employment of personnel, marketing, and R&D.
Government grant applications can be challenging, time-consuming, and often extremely competitive. However, government grants can be a fantastic source of cash for small businesses if you meet the requirements and submit a great application.
Types of Grants Available in the US and The Eligibility Criteria
Small enterprises in the US are eligible for several government grants. Here are some of the most popular grant kinds and the requirements for receiving them:
Grants for Small Business Technology Transfer and Small Business Innovation Research
Small enterprises working in research and development in specialized disciplines, including science, technology, and engineering, are eligible for this funding. Businesses must be independently owned and controlled, have fewer than 500 employees, and adhere to other rules in order to be qualified.
Grant for Community Development Block Grants (CDBG)
This program awards incentives to small enterprises in low-income areas to support economic growth. Either 51% of the workforce of eligible companies must originate from low- to moderate-income households, or new jobs must be created with a focus on these workers.
Grants from the Economic Development Administration (EDA)
These grants offer money to encourage economic growth in areas hit by natural catastrophes or facing economic hardship. Businesses that qualify must exhibit a strong potential for economic expansion and job development.
Rural Development Business Grants from the USDA
Small enterprises in rural locations can apply for these incentives to help with business growth, employment creation, and expansion. Businesses that qualify must employ 50 people or fewer and make less than $1 million in annual revenue.
Grants for Minority, Women's, and Veteran-Owned Businesses
Women, minorities, and veterans who own businesses are eligible for these incentives. The relevant grant program determines the eligibility requirements.
It's crucial to carefully research each grant's qualifying requirements and confirm that your company satisfies them before submitting. Additionally, each grant program's application procedure might be complicated, so it's beneficial to obtain advice from resources like government offices, business consultants, or organizations like governmentgrantsbusiness.org.
How are Government Grants helpful for Small Business?
Grants from the government can be quite beneficial for small businesses in a variety of ways. First of all, they give small businesses a debt-free source of cash that they may use to invest in their expansion and improvement. This can be extremely helpful for businesses that are just starting out or having financial difficulties.
Government grants frequentlyinclude providingadditionaltools and resources, including networking opportunities, business training, and mentorship programs. Small businesses can benefitfrom these tools to enhance their operations, broaden their clientele, and increase their chances of success.
Furthermore, getting a government grant can improve a small business's legitimacy and reputation, making drawing in clients, collaborators, and investors simpler.
You can get information and tips on how to be eligible for and submit an application for government grants for small businesses at governmentgrantsbusiness.org. Small business owners can boost their chances of success by using the platform to handle the challenging application process. Through government grants, small firms can benefit from financing and resources to accomplish their growth and development objectives.
Ways to Qualify for a Government Grant
As a small business, you must meet certain requirements and follow steps in the application process to be eligible for government funding. Here is a thorough overview of how small businesses might become eligible for government grants:
Find Out if You're Eligible
You must confirm that your small business satisfies the requirements before submitting an application for government grants. Depending on the type of grant and the government agency issuing it, different applicants must meet different requirements. Small firms often need to be legally operational and registered, have a tax identification number, and adhere to specified size requirements. Additionally, businesses run by women, people of color, and veterans may be eligible for some awards.
Once you'veestablished your eligibility, investigate and find any government grants that will help your company achieve its objectives. You can speak with a business advisor or conduct a grant search on a government website like grants.gov.
Understand the Demands of the Application
The requirements for each grant are different, so it is crucial to analyze them carefully. The majority of grants demand a thorough business plan, financial accounts, and other supporting documents that prove the enterprise's viability and potential impact.
Create a Powerful Application
Create a good and appealing grant application to improve your chances of success. This consists of a carefully written business strategy, financial forecasts, and an explanation of how the grant money will be used.
When your application is finished, send it to the relevant government agency before the deadline. Make sure your application is complete and that all necessary documents are attached.
Contact the government organization again after submitting your application to confirm receipt and find out howthe progress is.
Small businesses can benefit from receiving grants from the government to aid in their expansion and success by following these guidelines and making the most of their resources.
Read Also: Can I Start Panama Banking as a Foreigner?
Conclusion
In conclusion, small businesses must fulfill strict eligibility requirements and adhere to a thorough application process in order to be eligible for government funding. Small firms can increase their chances of getting government assistance by looking into pertinent grants, comprehending the conditions, and creating a great application. You can also take assistance from small businesses in navigating the challenging application process and utilizing government grants to foster growth and success.