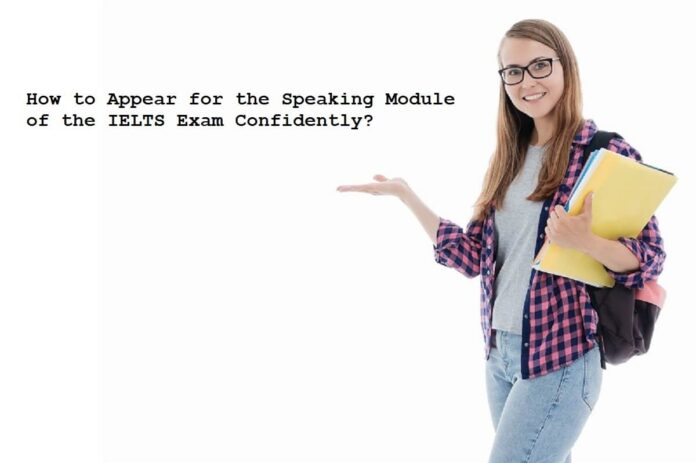 Having knowledge of the language of the country where you wish to travel is always good. Well, it is mandatory if you plan to pursue education or settle there permanently. Therefore, all the people willing to migrate to an English-speaking country must be familiar with the English language. Know that you need to prove your proficiency in the English language through your IELTS score. For this, you have to appear for the IELTS exam and achieve enough bands required by the country where you wish to travel. Basically, the IELTS exam takes a deep insight into the familiarity of a person with the English language. If you're wondering how to appear for the speaking module of the IELTS exam confidently then, read this article attentively. 
Communication skills are vital for establishing a good career. Therefore, you need to show if you can deliver your message in the English language well or not. To access this, there is a speaking test in the IELTS exam. Many candidates often feel exasperated to appear for this section as it includes face-to-face communication with the examiner. But don't worry! We have written this article for the candidates who want to appear for the speaking module of the IELTS exam confidently. Well, you must gain good communication skills before booking your IELTS exam date. For this, you need to get a stronghold over English grammar and vocabulary. 
Go through the points mentioned below to appear for the speaking module of the IELTS exam confidently. 
Manage your thoughts
Someone has well said that the person who can manage his thoughts knows the art of living. Stop overthinking. It is not going to work wonders for you. You have to manage your thoughts by analyzing them. It is actually your thoughts that are making a minor problem look beast to you. Thus, develop a positive attitude and contradict the negative thoughts with the positive ones. Also, if there is a thought that is making you exasperated then, analyze it and reduce its impact on your mind with an appropriate solution. If you learn to manage your thoughts then, this means that you have learned to be confident. 
Practice to speak
Without any doubt, you can't learn English till you don't practice speaking it. You must have noticed that we are learning English since our childhood. But still, we hesitate to speak English. It is because we never made it a part of our daily life. Speaking in this language is the best way to make it a part of your daily life. Well, if you have friends then try to talk to them in English. Definitely, they will cooperate with you as this will also enhance their knowledge of English. 
Otherwise, if you are a lone wolf, then talking to your reflection is going to work wonders for you. Also, you can talk to google assistant or Alexa in your free time to boost your confidence. But please, speak English to enhance your speaking proficiency in the English language. 
Give elaborative answers
Note that You will be tested on your ability to articulate using good grammar and vocabulary. The speaking module is an opportunity for you to show your communication skills and fluency. Avoid considering this section as a barrier between you and your dreams. Instead, focus on giving elaborate answers. You will be asked to speak on a particular topic to test your fluency and familiarity with the English language. You have to focus on expressing your thoughts correctly and fluently. Make your answers more interesting by using idioms, strong vocabulary, and grammatical structures. 
Importance of abstractions
During your second task in the speaking module, you will be asked about a particular topic. Well, you will need to give a narration to elaborate your answer. But besides this, try to include some abstractions in your answers. Suppose that you are asked about an incident that make you feel angry recently. For instance, you can talk about a party you attended recently where everyone was busy in using their phones. You will try to narrate this incident in your own words. In addition to this, you can also talk about the impact of smartphones on society and how these devices change our society. These kinds of abstractions will also help you bring something new to the examiner. 
Enrol yourself for the PTE exam dates only after strong preparations with the help of the right sources. Check the suitable exam dates on the official web portal of the exam conducting body. 
Conclusion
Note that English is a language, not rocket science. Adhering to the appropriate study material and learning this language with the help of examples will help you get more clarity. Furthermore, embrace the tips mentioned above and appear for the speaking module of the IELTS exam confidently.