When it comes to hunting, there are no two ways about it; the activity is an often misunderstood and scrutinized sport. There are many opinions, some strong ones at that, on whether the sport is ethical. 
Those opposed to hunting say there might not be a need to kill animals. Yet, most of these individuals do not understand the numerous benefits of hunting that go beyond the sport itself. As a matter of fact, hunting is vital for the well-being and conservation of wildlife and the ecosystems that you live in. 
Besides the ecological benefits, hunting provides health and mental benefits to those undertaking the activity. The sport involves a lot of movement, making you fit and allowing you to unwind.      
As much as the activity is fun and loaded with benefits, a lot goes into hunting.      
You will need to be mentally prepared with the right equipment and gear for what is ahead to have a successful expedition. In most cases, the weather during a hunt is harsh; you will often have to face chilly weather. In such a scenario, you must find a way to stay warm and safe. 
And that is why you will need to have the best cold weather hunting gear, such as the following:
1. Moisture Wicking Material
Moisture-wicking materials are also referred to as long underwear or thermals. Their main point is moving cold sweat off your skin.  They are used as base layers and are useful in giving sun protection and some extra warmth. 
One of the best fabrics as a base layer is the Merino wool. It has natural sweat-wicking properties, is odor-resistant, and regulates your body's temperature in cold and even hot temperatures.      
2. Convertible Parka or Hunting Jacket
A hunting jacket is vital if you want to stay warm and dry during the cold and wet seasons. You must go for one that is breathable, durable, and able to withstand rough terrain. 
One of the jacket types that you can use in winter and adapt when the hot weather kicks in is the convertible parka. Those made for hunting come with additional features such as insulation, water resistance, and compartments to keep other gear. They also have camo patterns to ensure that you are concealed from your prey. And with the detachable hoods and sleeves, you will easily adapt when the weather conditions change. 
3. Fingerless Merino Gloves
You will find out that thick gloves do not have the dexterity required for firearm8 hunting and archery. Thus, you will need fingerless merino wool gloves over your thin hunting gloves for added warmth.      
Wool is warm and odor-resistant, wicks sweat, pulls moisture from your body and retains heat even when wet. As for Merino wool, it is lighter, softer, and less itchy, making it an ideal glove. 
4. Hunting Boots
Shivering from the cold is not something you would wish for. On many occasions, the cold will start from your feet. While you might deal with the chill on the upper side of the body, frozen feet will quickly ruin your hunting expedition. Thus, finding the right hunting boots before heading out would be best.
Read Also: Gear Up: Discover the Ultimate EDC Gift Collection
The best cold-weather hunting boots need to be durable and tough. They should also be insulated and water-resistant. On top of that, you need to feel comfortable, and they must offer good traction.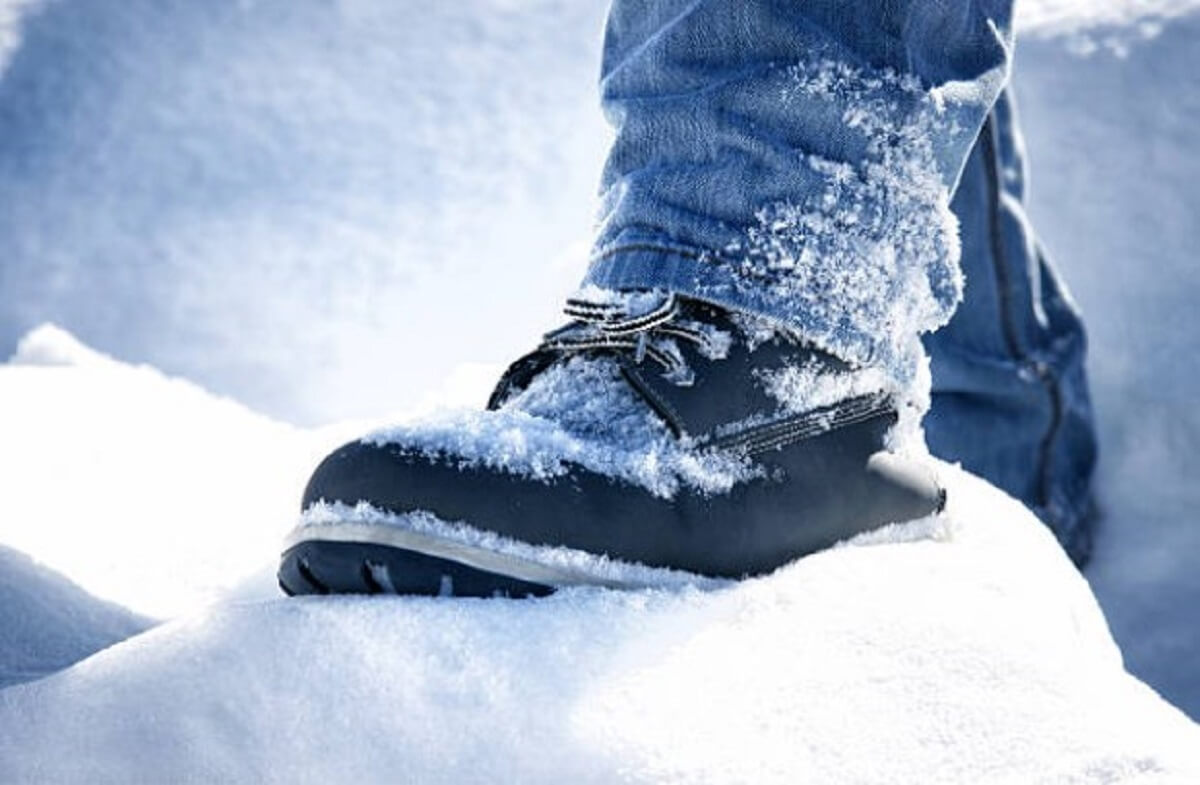 5. Toe Warmers
More often than not, you will experience painfully frozen toes during your late-season hunting. This is normally the case when you are scoping for animals from a stalk position, otherwise known as glassing, or while you are idling in a tree stand.      
Toe warmers are thin and will fit well with your hunting boot, and you will not have to size up. They are made up of neoprene which gives extra insulation and removes the need to wear double or thick socks. You can always add air-activated warmers if you are looking for more warmth. 
6. Hats
Hats are vital hunting gear that is needed in whatever weather. In hot weather, you need a hat to keep the sun out of your eyes and face. But in cold weather, you might require a double-layered, fully-lined construction to protect you from the fierce cold while wicking away moisture. Look for hats made from warm materials like wool or fleece and one with a brim that can keep snow and rain out of your eyes. 
Wrapping Up
While hunting in cold weather comes with a fair share of challenges, it might be your most rewarding experience. You will only need the right mindset and gear, and you will easily conquer any challenge that comes your way. Investing in the right clothes will ensure you stay warm and safe during your hunting trip. Always familiarize yourself with a hunting area, carry a map, and let someone know your whereabouts and routes. If you follow these tips and have the gear above, your hunting experiences will always be worth remembering.