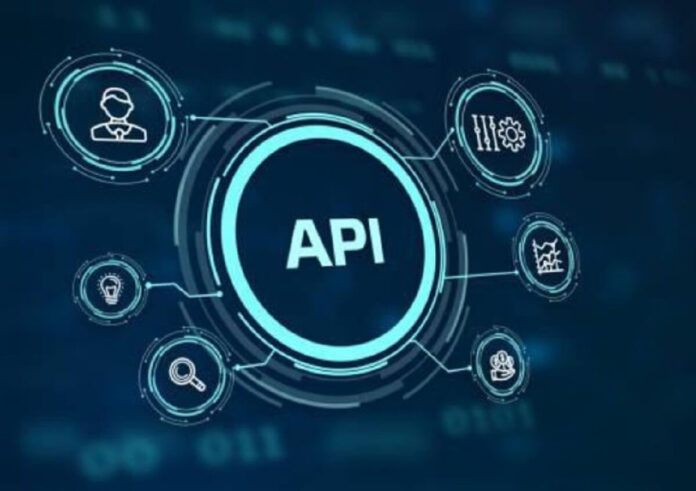 In today's fast-paced digital environment, businesses use technology to streamline operations and provide excellent customer service.
Innovative solutions to automate procedures, integrate data across departments, and construct customized applications to match your changing demands are needed as the company speeds.
Forward-thinking firms use APIs to connect software applications and platforms. This post will explain how API connections may improve business operations and help you remain ahead of the competition.
Streamlining Workflows and Increase Efficiency
API integrations simplify workflows and automate time-consuming manual procedures. Standardized APIs allow you to automate data transfers, activities, and processes across software systems and platforms. This dramatically boosts operational efficiency, allowing personnel to focus on strategic work.
When a new customer signs up on your website, APIs may instantly establish a complete contact profile in your CRM system with their name, address, phone number, email, purchase history, preferences, and more. APIs automatically sync these fundamental CRM data without your sales or support personnel needing to enter them manually. Thus, your teams can deliver individualized support with current consumer profiles.
Inventory management APIs can automatically sync product availability and stock levels between your e-commerce site and ERP system. This ensures that online product pages always appropriately represent inventory levels and availability, preventing wasted sales from out-of-stock warnings. Fulfillment APIs can also order merchandise automatically when levels drop below specific limits.
APIs simplify financial workflows. After each sale, you can use accounting APIs to sync billing and transaction data between your payment gateway and accounting software. Invoices and payments are automatically recorded to facilitate month-end closing. Stop spending hours rekeying data. Logistics APIs can automate order fulfillment by activating carrier shipments and updating order statuses when products are delivered in real time.
API integrations reduce data entry and system transfers. Your employees' time can be used for more strategic business projects. Automating repetitive tasks boosts productivity.
Improving Data Access and Visibility
API connectivity also enables smooth access to critical corporate data across applications. Standardized APIs integrate CRM, ERP, accounting, and other systems to provide a real-time view of crucial information.
APIs give your sales and marketing teams current customer profiles, purchase history, product views, average order values, and other behavioral data. This improves targeting, customization, and suggestions by revealing customer preferences and purchasing patterns. Live inventory reports via APIs help production and inventory planning teams manage stock and delivery.
APIs enable internal department communication and data sharing. APIs provide daily sales information to your finance department, tracking revenue, cash flow, outstanding invoices, and more. APIs give customer support agents 360-degree consumer profiles to provide personalized assistance.
API-based business intelligence (BI) dashboards aggregate data from several sources. Using essential metrics from CRM, ERP, accounting software, and other systems, the Aroflo dashboard gives executives and managers a single view of critical performance indicators. You can make faster, more educated business decisions using real-time data.
Through seamless data access across applications, API integrations break down data silos. This boosts visibility, reporting, collaboration, and decision-making.
Building Customized Solutions
API connectors allow you to build unique applications for your business goals and operations while optimizing workflows and boosting data access. You may automate complicated activities or provide exceptional consumer experiences by extracting real-time data from multiple sources through standardized APIs.
APIs can be used to create internal project management software. It could track milestones, assign tasks, set reminders and deadlines, and notify stakeholders automatically. Logistics firms use APIs to develop carrier rating and cargo tracking portals for customers to track deliveries. APIs allow e-commerce companies to give personalized product recommendations on category sites, customized checkouts with stored payment methods, purchase now pay later, and loyalty programs.
APIs help create conversational interfaces. You may create a live chatbot for your website's support page. It uses APIs to pull data from CRM, knowledge base, and order system. Through natural language interactions, customers can rapidly check order statuses, account issues, returns, inventory, and more without engaging with a human agent.
API interfaces allow you to create new solutions for your operational procedures and information demands. They enable unique connectors and expansions as your organization grows, future-proofing your technological investments.
Enhancing Customer Experience
API integrations can significantly enhance the customer experience for any business. Integrating application programming interfaces (APIs) opens up new possibilities to interact with customers innovatively.
API integrations allow you to streamline interactions across different channels. Customers may start a process on your website and finish it on their phones. Or they could get service updates through text messages. APIs let you connect different platforms to offer a seamless omnichannel experience. This reduces friction for customers moving between devices or apps.
API integrations empower your customer service team. Representatives can pull up a customer's complete transaction history or support tickets with a single login. Customers get personalized, knowledgeable assistance without repeating details at each touchpoint. Back-end data sharing through APIs means faster issue resolution for happier customers.
Leveraging customer profiles and behavior data, APIs help you personalize outreach and recommendations. Customers see only relevant offers tailored to their needs and preferences. They get a customized journey with your brand that feels personal. This type of personalization through APIs builds stronger, long-term customer relationships.
Customers expect connected, omnichannel experiences from the brands they engage with. API integrations give you the connectivity required to deliver seamless service across all touchpoints. Ultimately, APIs improve customer satisfaction and loyalty by streamlining interactions and personalizing each person's unique journey with your business.
Conclusion
API interfaces are crucial for organizations of all sizes to optimize operations, get meaningful data insights, and provide excellent customer experiences.
Standardized APIs help automate mundane activities, unify crucial KPIs, and construct customized solutions across software platforms and apps. As your needs change, this boosts productivity, cooperation, decision-making, and technology ecosystem adaptability.
API interfaces are essential for simpler corporate operations and long-term competitive advantage.